Since 2003, Big Sky's foundation has been built on our dedication to being more, pushing harder and going farther for our clients. We offer a diversified portfolio of commercial expertise including healthcare centers, churches, educational campuses, recreation facilities, historical renovations for commercial use and retail construction. With a proactive approach that allows us to accurately analyze each project, we provide the best value proposition for our clients.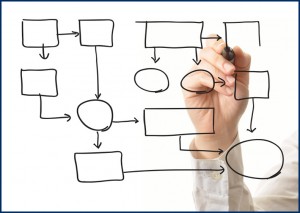 Our dedicated project management team allows us to handle the complete life cycle of your commercial project, working with your vision to provide a full solution. Big Sky's integrated services allow us to become a true extension of your team, making your goals our own. From conception, we are able to strategize, establish and execute a workable plan, refining the details to bring your commercial project to completion within your timeframe and financial parameters.
The Big Sky difference is in the details. As a full service solution, our passion is in orchestrating and bringing a project to completion by connecting the dots every step of the way.
When details are dropped, cohesiveness is lost, and the correction process ends up costing both time and money. Our client driven approach actively pursues superior results and a remarkable experience that are free from mistakes, oversights or delays.
Big Sky is ready to assist you with:
Feasibility analysis
Financing procurement
Site selection
Project planning and design
Coordination, development and implementation of all project details
Construction management
Unique level of communication throughout the process
Clients in need of solid, long-term solutions for the continued growth and success of their business have come to rely on our ability to make preliminary estimates and follow them through to completion.
To Experience the Big Sky Difference on your Next Project... Click Here to Contact one of our Associates Today!